Moths and Carpets beetles can cause severe damage to your clothes, carpets, curtains and furnishings.
Although these insects do not pose a health risk, they can undeniably become a troublesome pest.
They will lay their eggs on any item containing fur, feathers, hair or wool and when the larvae hatch they begin eating, producing the tell-tale holes and tracks across the material.
These items can be destroyed if you do not choose to act on an infestation.
Indian meal moths are another species of pest moth found in the UK. They feed on grain products, seeds, nuts, dried fruits, chocolate etc. and will also contaminate what they don't eat, rendering it useless.
We will only use the most effective, safest and most environmentally friendly products available to rid you of this issue.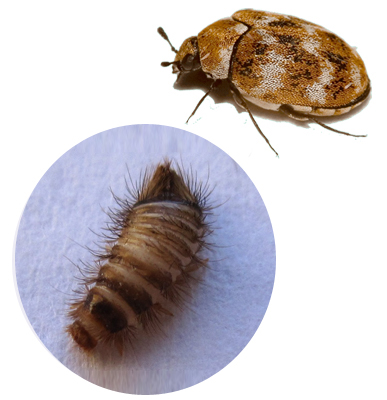 Save yourself thousands of Pounds, Call Spearhead Pest Control now!